DJ – Robin Adcroft "Robin Banks" "Roger Lane"
Years of involvement:1969 – 1971
Name: Robin Adcroft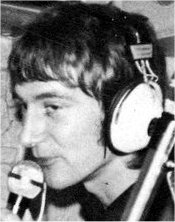 Alias: Robin Banks & Roger Lane
Home Location: Cheltenham, London & Kent?
Types of involvement: DJ
Comment / History:-
Robin was one of those DJs who in the early days preferred anonymity,  his taped shows which were very popular would be passed on to Radio Kaleidoscope via Buster at South Benfleet.  After use all of the tapes were bulk-erased and returned to the relevant DJ's.

In later years Robin took his own audio mixer to Busters and produced his own radio shows.

The audio mixer was a build your own mixer kit produced by Partridge Electronics, Thundersley. Alf Partridge (Local Conservative Councillor) sold unique high quality plug in audio modules from his shop in Hart Road that could be purchased either in kit form or as a ready built option.

Most of the Radio Kaleidoscope transmissions were broadcast from Southend-on-Sea located at the mouth of the Thames estuary directly opposite Kent with only the  Thames Estuary separating the the two counties, Radio Kaleidoscope was very audible in Kent, signal reports were regularly provided by Robin and others.

.Stations worked on:-

Radio Free London (RFL)

Channel Radio –  "Roger Lane"

Radio Kaleidoscope – "Roger Lane"

Radio Caroline – "Robin Banks"

Radio NorthSea International – "Robin Banks"

Lazer 558

Radio Nova

Lazer 730

Virgin Radio

XFM

Kiss Radio

Red Sands Fort – Project Red Sands
Click on the video above and listen to Robin encouraging the RNI audience to Join in the Mr Wilson song..
—————————————————
Sadly we have now learnt that on 16 September 2018 another of the great pirate DJ's has passed on to that eternal radio station ..  Our sincere condolences to Robins family and friends..
 Robin was one of our earliest DJ's providing regular taped shows for MW broadcasting, Robin always had a very loyal group of friends and supporters.   A member of the Radio Kaleidoscope team attended Robins funeral at Cheltenham 12 October 2018…. 
Obituaries:-
The heart felt words of Andy Archer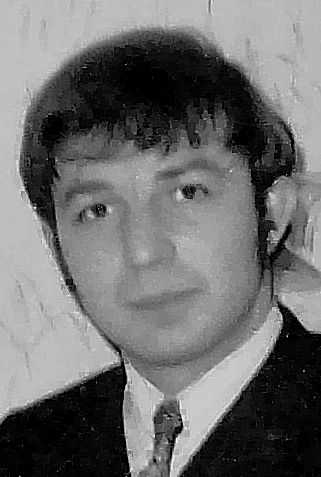 Eof