Geoffrey & June Pearl – Free Radio Association (FRA)
Organisation: Free Radio Association (FRA)
Location: Eastwood Road, Rayleigh, Essex
Organisation Structure:-
Sir Ian Mactaggart – President
Geoffrey Pearl – Chairman
Mike Tickner – General Secretary
Margaret Stock – Treasurer
Martin Baird – Sound Advertising
Bob Craig – Branch co-ordinator
Tim Davis – Research Officer
Alex McKenna – Publicity Officer
Roy Brooker – Literature Service
June Pearl – Literature Secretary
Alan Purnell – Graphic Designer
Tony Young – Sound Magazine
Lynn Strang – Membership Secretary
In 1969 Geoffrey Pearl, Chairman of the Free Radio Association offered the use of his facility at 239, Eastwood Road Rayleigh as a Radio Kaleidoscope meeting venue and mailbox address.

During one of our meetings (organised by Mike Baker), Geoff brought in a young Colin King and asked if we would mind him sitting in during our discussions. Colin's only question during the meeting was "How did you choose the name Radio Kaleidoscope?"

Most of the Radio Kaleidoscope team felt uncomfortable using the FRA's facilities, preferring instead to use an alternative location.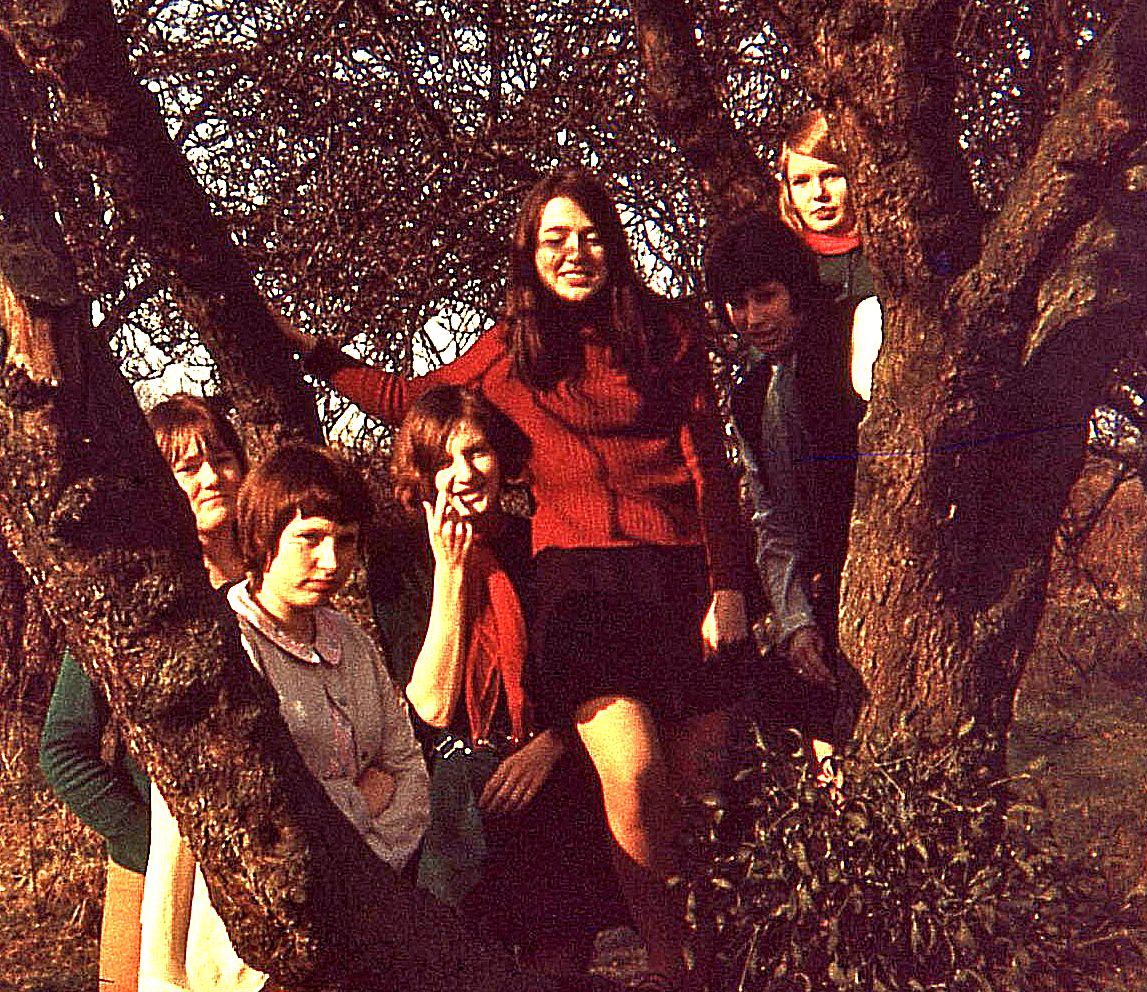 FRA –  Linda Van Schagen  (Center) – 1969
46 years later Pam, Lynn & Choc meet again in London (Courtesy Pam Bird)
Eof