Paul Harris – Author, Journalist, Intelligence officer MI6.
Paul Anthony Harris (22 July 1948 – 24 May 2018) was an author and publisher, based in Scotland. His first work was When Pirates Ruled the Waves, which ran to four editions within a short space of time between 1968 and 1970. This was published by his own company, Impulse Books in Aberdeen.
See also Wikipedia —
Paul who originated from Kent was a regular visitor at the Free Radio Association (FRA) 239 Eastwood Road, Rayleigh, Essex. between 1968-1971 he was well known to both the Radio Kaleidoscope and FRA team members.   See Paul reporting live on RNI 1970.
Sadley Paul has now past away taking with him a lot of very interesting memories
RIP Paul..
Further obituaries can be viewed on the following links:-
Intel Today – Intelligence Matters
 The Herald news Paper (Scotland)
The Telegraph Newspaper
The Scotsman – Notices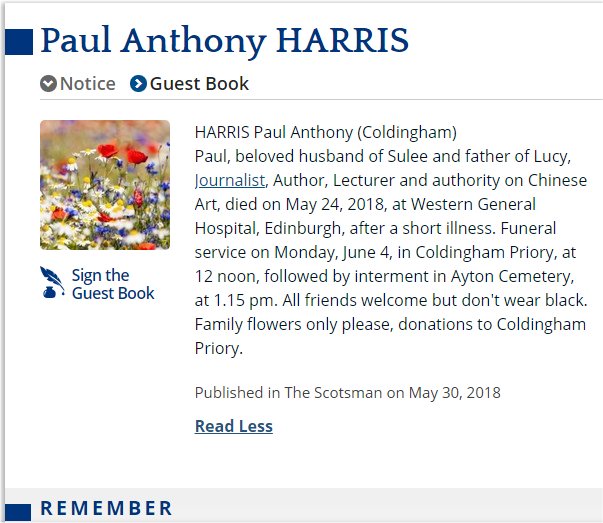 keycob
Eof