Radio Strass – Mayrhofen 1984-1988, Stevie T
Below:  Today Newspaper,  journalist David Cairns interview – 1987
In 1984 Eric Roscher owner of the Sport Hotel Strass met Steve.T at the Hollywood restaurant, Thundersley, Essex and invited him to Austria as an English speaking DJ, after 10 seconds Steve accepted his offer and soon arrived at the Austrian Tyrol complete with boxes of equipment and vinyl records. Eric and his family made Steve feel very welcome indeed.
It wasn't long before the potential of starting another Radio station was identified, so armed with a small low power VHF  transmitter provided by Don Scott (Radio Atlantis) plus the use of an old unused FM radio antenna found lurking on the roof of the Sport Hotel that Radio Strass was born.
Radio Strass broadcast both on VHF/FM and throughout the Hotel complex on Radio CH3, but due to the high mountain ranges on either side of the Tirolean valley the broadcast range was mainly limited to the town of Mayrhofen and the overlooking ski slopes.  During the winter seasons thousands of new holidaymakers arrived every week, requests & dedications were always plentiful.
At night times the station would broadcast live music direct from the Sport Hotel discotheque  The DJ's were mainly Stevie T and Stocky on occasions Mr H. Various DJ's regularly made guest appearances on Radio Stass including Erik de Zwart (Radio Veronica), DJ PA from Sweden and Keith King (Radio Caroline)
Eric Roscher created his own record label "Strass Records"  releasing a single in 1987 called "Austrian Love Affair" by Rikki Pactrik that became the radio stations theme tune.
Rikki regularly stayed at the Hotel Strass providing some great entertainment wherever he went.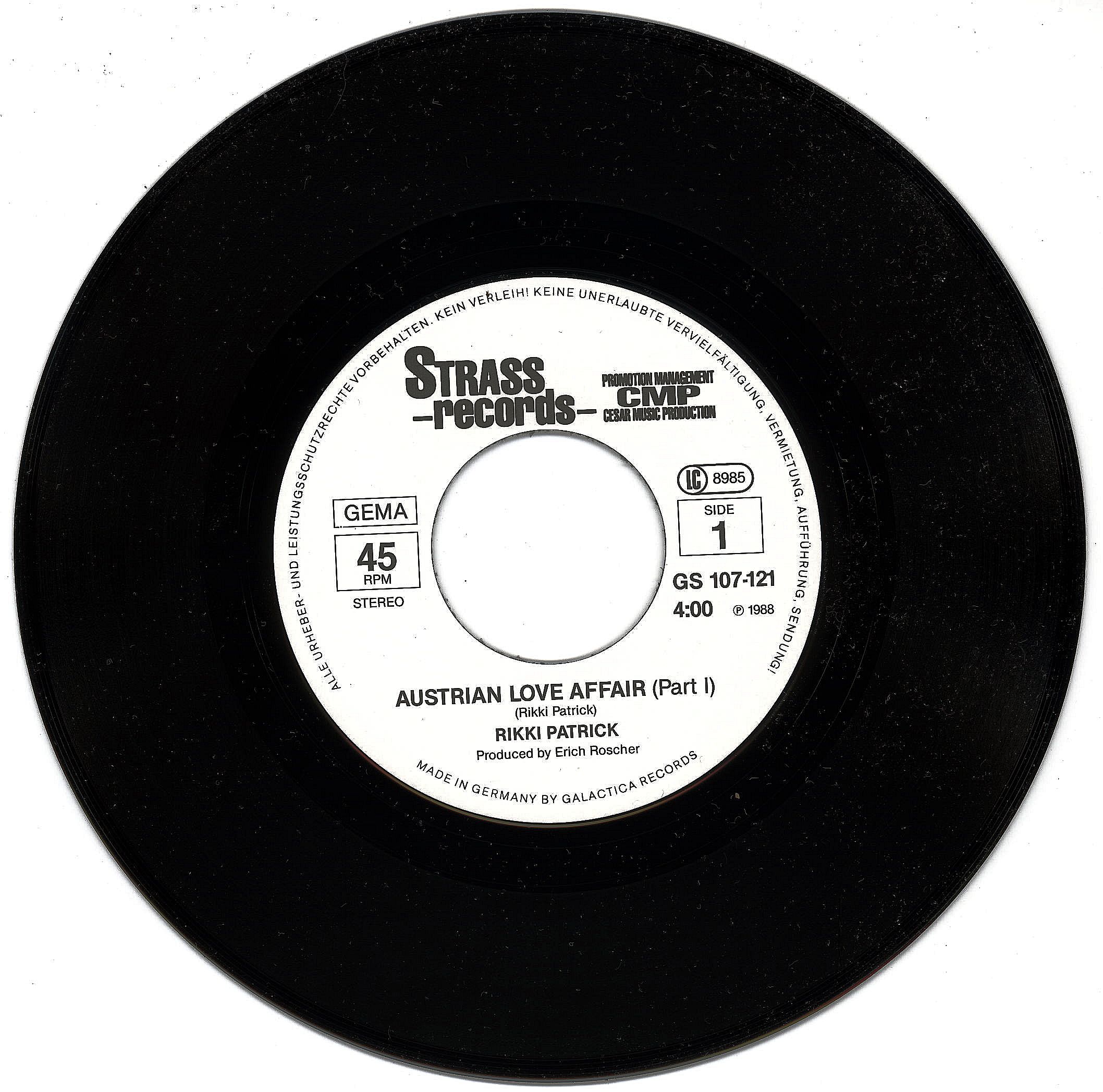 Today the Hotel Strass at Mayrhofen Austria can be found on the following website
http://www.hotelstrass.com/en/hotels/sporthotel/hotel/mayrhofen.html