Chris McCarthy – Engineering
Sounds of the Jammer
Years of involvement:1967 – 1973
Alias: Chris

Home Location: Westcliff-on-Sea, Essex
Types of involvement: Engineering, transport and life long friend
Comment / History:-
Chris and Steve first met each other at the age of five at infant school and have remained friends ever since.Chris helped Radio Kaleidoscope in many ways, from signal reports to technical & design support, his first Land Rover (registration No MYR 682) was in regular use transporting Radio Kaleidoscope equipment around the country.

In June 1970 Chris was the first person to locate the position of the government jamming station when it was moved to the former Battle of Britain Radar Station at Canewdon, Essex to begin its "Bong Bong" transmissions. Within days Chris had located it and notified the Radio Kaleidoscope team of its position. Buster quickly spread the word and a steady stream of radio supporters soon began arriving at the tiny Essex village.

Chris had used a simple Field Strength Meter (coil, diode & meter) attached to his bicycle to locate the Jammer, he then used the nearby GPO telephone box in Canewdon to pass on his findings. The AM transmissions from the Jamming site were so strong that they could be heard breaking into the telephone wires and dominating all of the telephone conversions.

The local people including Walter (Mac) McGowan were soon inundated with radio people congregating outside the two large gates of the former Marconi WWII Radar site, its large wooden tower supporting a MW antenna that connected to the newly installed government jamming transmitter, the compound perimeters were protected by large fences, inside was a large generator and the transmitting equipment.  Everything at this site represented the loss of all day music from the now very popular Pirate Radio Stations.

CLICK HERE and listen to the Election Jamming History

In later years Chris discovered that when the Canewdon Jamming transmitter was shut down. it was moved to Orfordness in Suffolk another old Radar site and home of the BBC world service and FCO communications.

Over the subsequent years the transmitter was gradually broken up for parts.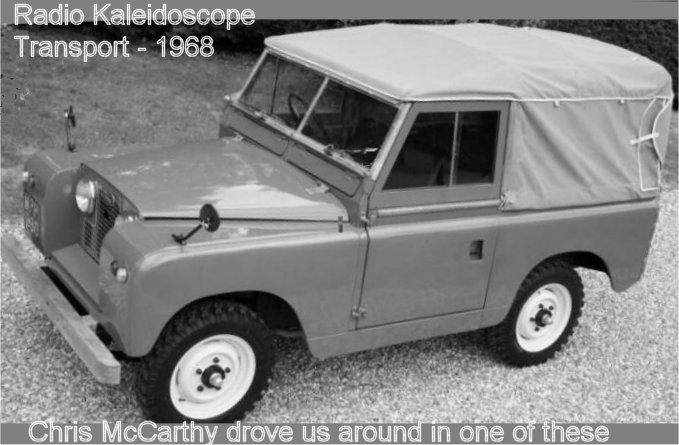 RADIO TRANSFORMER SPECIALIST
 Christopher's grandfather Cecil Steward ran a small coil winding business from his home workshop at Hadleigh in Essex. Cecil manufactured two large, high voltage power supply transformers for Radio Kaleidoscope's  transmitters in 1967 & 1969, Cecil who was a great character to meet and born in 1897 only charged £1-10/-  for the transformers and they are still functioning today.