Radio Britannia – Thames Radio (1968-1973)
Audio: 
Years of involvement:  1968 – 1973
Home Location: Surrey
Types of involvement:  Phil Crosby – Founder of Thames Radio and Radio Britannia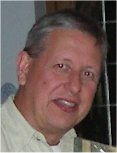 Comment / History:
Thames Radio & Radio Britannia
(This is a condensed history – Read the full version here: https://sites.google.com/view/gunfleet/thames-radio-radio-britannia)
Following the demise of the offshore 'pirates', radio enthusiast Phil Crosby built and started Thames Radio in August 1968 as a local station operating from Coulsdon, Surrey on weekends on 220 metres from his parents shed with two turntables, a modest record collection, and a 15 watt transmitter.
As the station grew in popularity, Phil and assorted 'DJ' mates attempted their first all-day transmission in early 1969. Before long, a lookout noted two serious looking men approaching on foot, one with an earpiece. With the station busted, Phil obeyed their instructions to cut some of the transmitter wiring and hand over the valves. The next evening the two men returned, issued a stern warning, and demanded Phil hand over the transmitter. They happily took away a dummy box!
Of course, this event made the Thames group ever more determined and cunning. With the help of a friend's father who had some mysterious background in wartime radio equipment (as well as a subversive streak) we build an 80 watt transmitter, and using the (then) new cassette tape technology and pre-record programs, simply moved the transmitter around each Sunday, thereby avoiding being tracked down by the authorities. Each Sunday, Phil (aka John Dale) and the ever-resourceful Adrian Sands (aka Stephen West) would set up at someone's house and transmit programs under the new name of Radio on 254 metres, adopting a middle-of-the-road music format.
By 1970 our audience across London, & Surrey was increasing, but we were running out of locations, and resorting to hooking into public phone boxes, railway waiting rooms, and other strange sources for mains power. Our benefactor then came up with a new solution. We purchased several DC-DC converters (and some VERY heavy ex-military batteries!) which although inefficient, ran silently and generated the necessary power to operate from various secluded fields in the Surrey countryside.
In 1972 we reverted to the callsign Thames Radio International (260 metres) and broadcast almost every Sunday (plus Xmas Day which was then a sort of GPO amnesty period) until 1973, with semi-regular transmissions into 1974 and 1975, including several joint transmissions on 49 m shortwave.
We used an address in Coulsdon, Surrey for fan mail and requests, and often received reports from places beyond our service area of South London and Surrey, including several European countries, especially in winter. By the mid 1970's licenced AM stations had appeared (e.g. Capitol Radio) and support for MW land-based pirates waned, while a whole new audience was building on VHF (FM.
Phil Crosby
Stations & Other Involvements:
Pictures & Documents:
 Sof

Radio Brittania Article Telegraph

Radio Brittania Article Times Herald 1969

Eof
Other information:
 https://radionecks.co.uk/viewtopic.php?t=81