Radio Kaleidoscope – Clarification, TimeLine
 Radio Kaleidoscope was the longest running land-based pirate radio station of its time, spanning a total of 10 years.The original Radio Kaleidoscope's popularity and rising success was due to its audiences' keenness to hear an alternative Radio music station. With so few UK broadcast stations in the 60's and the government's campaign to close down the offshore pirate stations Radio Caroline and Radio London etc.  Radio kaleidoscope quickly gained a large captivated audience, many offering their family homes as future broadcast sites.

Top DJ's of the day Mike Baker, Andy Archer, Jim Randall, Steve Allen, Roger Lane and the first female DJ Kathy Jeanette, soon joined Radio Kaleidoscope helping to further raise the stations popularity and standards.
1967-1973:  Radio Kaleidoscope-I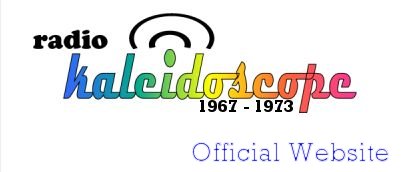 -The original Radio Kaleidoscope was founded in 1967 it was never shut down by the authorities or had equipment confiscated, it closed amicably 27 December 1972 following the stations last Christmas broadcast,
 The first song played on Radio Kaleidoscope was Whiter Shade of Pale by Procal Harum. The theme tune  Kaleidoscope (Tangerine Dream) was the last record ever played.
-Radio kaleidoscope operated in the Southend-on-Sea, Hadleigh & surrounding Essex area's.
-This station broadcast on MW, SW & VHF/FM
-The websites for this first period are www.radiokaleidoscope.com & www.bookamook.com/kaleidoscope/
 N.B. Only the people shown on this site were ever involved with the first Radio Kaleidoscope.
1973-1976: Radio Kaleidoscope-II

Continuation:-
-Radio Kaleidoscope II Began broadcasting in 1973 until 1976.
-Radio Kaleidoscope I & II broadcast simultaneously during Christmas 1972 from their respective home towns in Essex &  London, ensuring an uninterrupted transition from K-I to K-II.
-Radio Kaleidoscope II – Operated mainly in the South London area's and lead the way in the latest audio program techniques.
-This station broadcast on MW & VHF/FM
-The website for this second period is www.radiokaleidoscope.co.uk  it is operated by Pat Edison a Radio Caroline Disc Jockey.
1981- Present Day:  Radio Kaleidoscope-III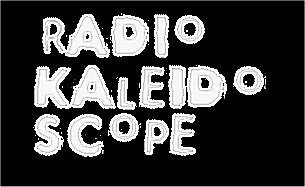 -Radio Kaleidoscope III – (France) Began broadcasting in 1981 and is still operating today.
-This Station broadcasts on VHF/FM & Internet
-The website for this station is www.radio-kaleidoscope.net/
-This station is a legitimate French broadcaster.
The name Radio Kaleidoscope has now been broadcasting for over 44 years …