DJ – John Covill "AJB"
Years of involvement: 1968 – 1971 & 2017

Alias: Admiral Johnny Benbow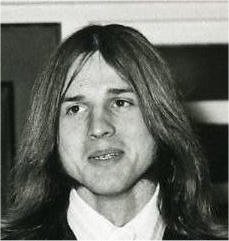 Home Location: Corringham, Essex
Types of involvement: DJ
Comment / History:-
 John's unique voice and music style played a significant part in the popularity of Radio Kaleidoscope during the late 1960s.

A lot of underground music was bubbling to the surface thanks to the arrival of the all day album stations like Radio Caroline.

Pop festivals began in Shepton Mallet, Bath, followed by the Isle of Wight, each supporting major bands like Led Zeppelin & Jimmy Hendrix all of which helped to influence the music that John enjoyed playing during his broadcast shows, not only did John drag us to these very first festivals he also took us to other places such as the Round House at Chalk Farm where Pink Floyd often played.

All of these experiences help provide the Radio Kaleidoscope listeners with a true cross section of music that was so  popular during the 1960s era.

John is still in touch with us today and can be reached via this website.