GPO Radio Services Department (Tracking)
Audio/Video :  See external links below
Years of involvement: 1964 – 2016
Alias as referred to by Pirates: The Crunch, The little Green Men,
Home Location: London & Essex Areas
Comment / History:
The General Post Office (GPO) was responsible for providing telecommunication services around the UK including the allocation and control of the Radio band plan, this involved policing the bands to prevent unauthorized transmissions occurring within the Radio Broadcast bands i.e. MW, SW & VHF etc.

Using a variety of tools including Radio Direction Finding equipment (RDF) the GPO Radio Tracking Service engineers (formerly known as MI8) would locate, shut down and confiscate the transmitting equipment used by illegal Pirate Radio broadcasters.  During the 1960′ and 1970's most of the GPO vehicles were typically green in colour however, and for obvious reasons the Radio Tracking Services would often use unmarked private vehicles.

Additional entries to this page are welcome – Please state if you wish to remain anonymous !! ..
Other Involvements:
GPO – General Post Office (Radio Tracking Services)

DTI – Department of Trade & Industry

RA  – Radiocommunications Agency

OFCOM – Office of Communications
Pictures & Documents: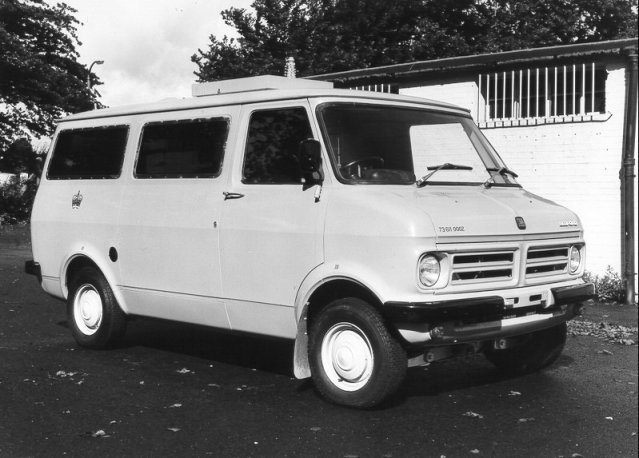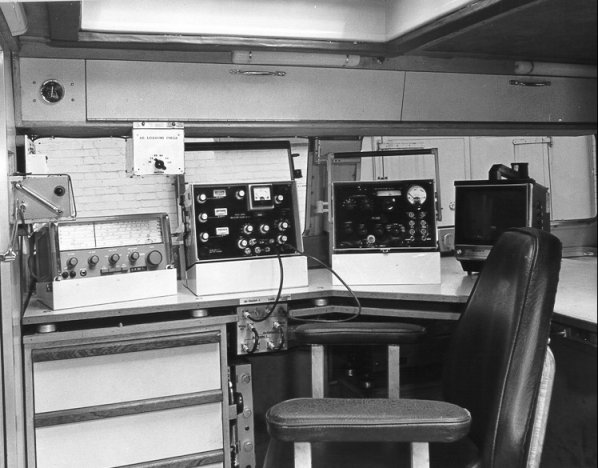 Radio Kaleidoscope (RK) detection & avoidance plans
During the 1960's very few people owned VHF radio receivers, most of the BBC VHF broadcasts were horizontally polarised requiring a large horizontal roof mounted beam antenna pointing directly at the relevant BBC transmitter site, these broadcasts were not ideal for mobile applications which required vertically polarized antennas plus most 1960's VHF receivers were deaf requiring very strong radio signals before they could work properly, for these reasons Radio Kaleidoscope concentrated its initial efforts on the far more popular Medium Wave (MW) band for its broadcasts. This meant installing a long wire antenna over approx 150 feet (50M) in length.
To avoid GPO detection Radio Kaleidoscope used up to three broadcast sites during a single weekends event, sites were usually located anywhere between Southend-on-Sea and Horndon on the Hill, Essex, each site would alternate the RK transmission at a prearranged time, typically switching transmission site every 2-4 hrs throughout the day.
Each broadcast site had its own escape and avoidance plan should the GPO tracking services arrive,  the key to each escape utilised a plan that would remove the transmitter from the site asap even if the rest of the equipment, antenna, tape recorders and DJ's etc were still on site.
This served two purposes as without a transmitter a GPO prosecution would be more difficult to pursue, the second and most important reason was to preserve the RK transmitter(s) for future broadcasts.
All decoy personnel were told to slowly lead the GPO away from the site by carrying or transporting large empty cardboard boxes marked up with the words TX in different directions, if intercepted by the GPO they should stop immediately, be polite, friendly and let the GPO engineers look in the box, meanwhile the real transmitter was removed via a different route often on foot.
Two of our Transmitters used stages that were built into metal Old Holborn tobacco tins allowing for an easy strip down (or repair). Each person could carry a tobacco tin and valve in their pocket(s).
Chris, Keith & Steve were all members of the Southend and District Radio Club that held meetings at the EKCO radio works, Priory Crescent, Southend-on-Sea.
The club would organise fox hunts whereupon a radio amateur would hide somewhere in the surrounding area and broadcast legally on the 160 Meter Top Band, until somebody located them, usually within 3-6Hrs.
These events helped RK members to identify weaknesses associated with the use of Radio Direction finding equipment, one in  particular was when a transmission site used a long wire antenna placed within half a mile of other overhead cables  i.e. Southend-on-Sea has two mainline train links running through the county plus two power stations  Wickford/Rayleigh and Great Wakering,  signals from a MW  broadcast would become induced into the overhead power lines causing false readings to occur on RDF equipment, needless to say RK took full advantage of this phenomena when establishing its own broadcast sites.
Radio Kaleidoscope was the first ever radio station to use telephone request shows by broadcasting the telephone number of a GPO telephone call-box for listeners to contact the station, many listeners phoned in for dedications whilst also offering their homes as future broadcast sites (Host Houses) ensuring a steady supply of different locations for each weekends broadcast, plus all the home comforts including mains electricity for the transmitters and of course a cup of tea.
Grace & Marion were the first Radio Kaleidoscope members to use a GPO telephone call box collecting the listener requests and passing them directly to the station whilst still on air.
Eof